Dufour 470 - 4 cab. - "Asterix"
Dufour 470 "Asterix" in Punat/ Croatia in X-cabin version, offers a luxurious ambience for maximum X persons.

MUCH MORE THAN JUST A SAILBOAT:
When Dufour know-how is reinvented to build the yacht of tomorrow. The result is a 47-foot vessel that is both beautifully designed and powerful, creating strong feelings. The Dufour 470 has been nominated for "Europes Yacht of the Year 2022."

The design of the hull of the Dufour 470 "Asterix" in Punat/ Croatia and the flowing plan of the deck already make it a landmark luxury yacht. Its modernity, simplicity and elegance already make it a new "classic".

The cockpit layout corresponds to the simple and proven arrangement found on many touring boats.

Extremely voluminous cruising boat with high convertibility.
Great sailing characteristics await you: Under sail, the Dufour 470 "Asterix" cuts a fine figure in Punat/ Croatia and can shine with a high performance potential and the best sailing characteristics. The purely cruising-oriented design of Felci shows especially in the wind from a very lively and even sporty side.

The Dufour 470 "Asterix" in Punat/ Croatia combines the know-how of Dufour and the innovative will of the brand. This model follows in the tradition of its predecessor and benefits from the shipyards DNA, while offering a touch of modernity.

Take a look at the "cabin pictures" to see for yourself the good space on offer! Under the item "Weekprices" you not only have a great occupancy overview, but you can reserve and book directly!
Fixed bowsprit, fixed backstay, LED interior lighting + indirect light, 50 winches, gennaker equipment, stronger engine, electric halyard winch, synthetic teak in cockpit and on cockpit benches, bow protection, double berth in saloon, grill in cockpit, composite steering wheels, Fusion radio with speakers in saloon and cockpit, solar panel
Basic informations
Name
Asterix
Manufacturer
Dufour Yachts
Model
Dufour 470 - 4 cab.
Build year
2022
Cabins
4
Berths
8
Toilets
4
Max. passengers
10
Equipment
Steering
2 Steering Wheels
Main sail
full batten
Headsail
furling/roll
Technical data
Length
14,85 m
Beam
4,74 m
Draft
2,25 m
Weight
13.200,00 kg
Engine
73,00 hp
Fuel tank
250,00 l
Water tank
530,00 l
Navigation
Composite steering wheels
Navigation (Nautical) charts and nautical guide
Navigation/position Lights
Wind instrument/Anemometer
Deck
Bosun's chair (Safe seat) (boatswain's chair)
Spare anchor (Reserve, Auxiliary anchor)
Safety
Automatic Inflatable Life Jacket
Galley
Kitchen utensils (Galley equipment, cutlery)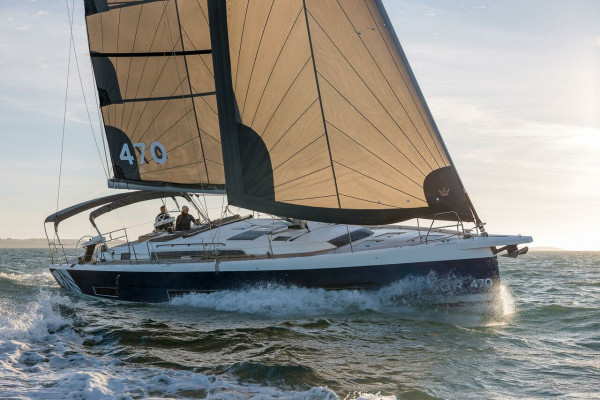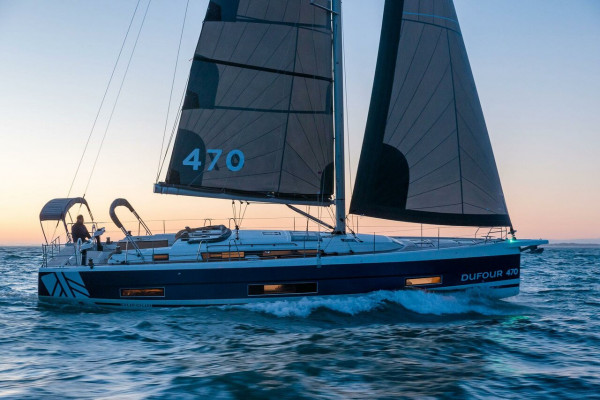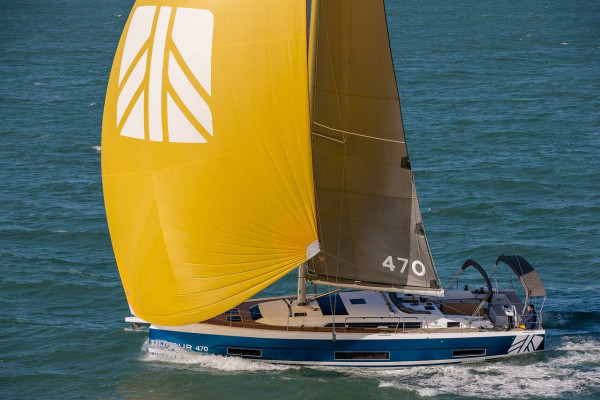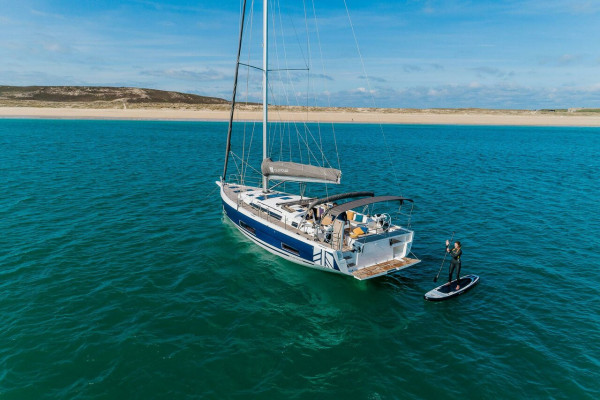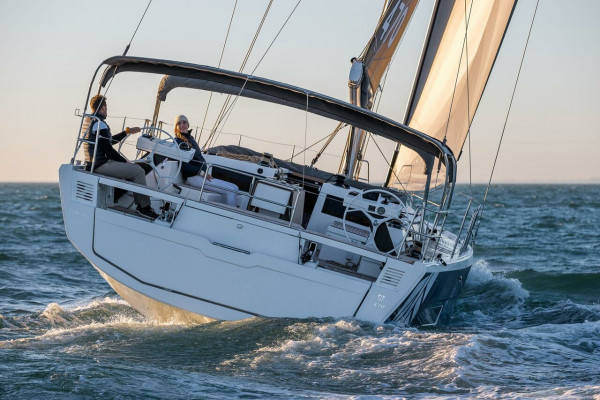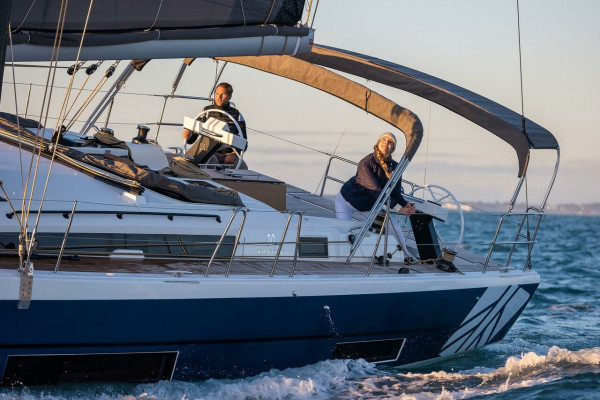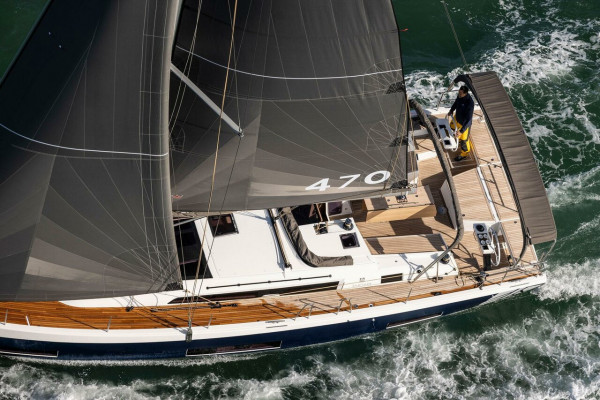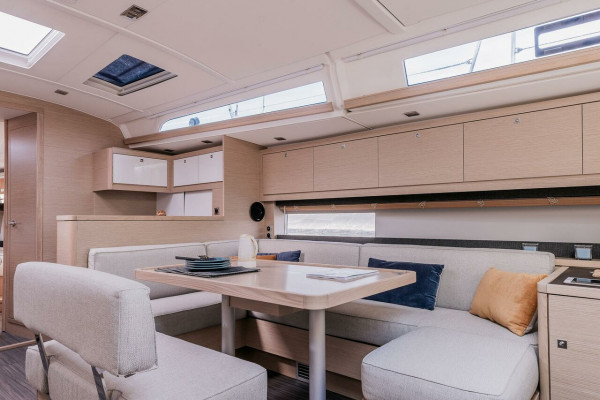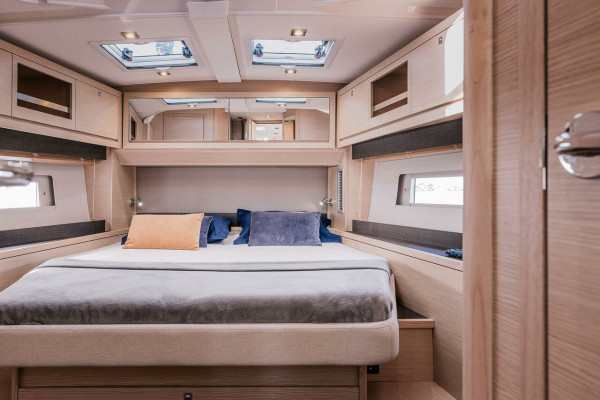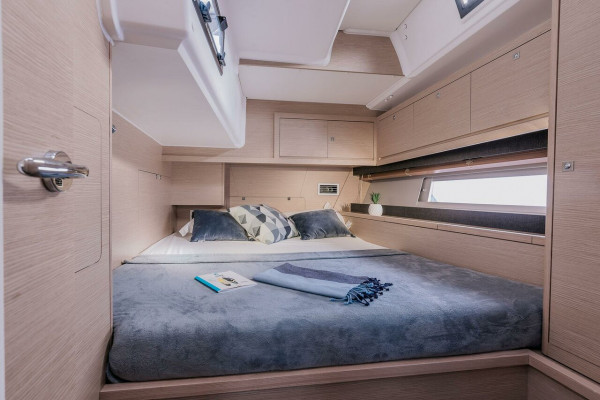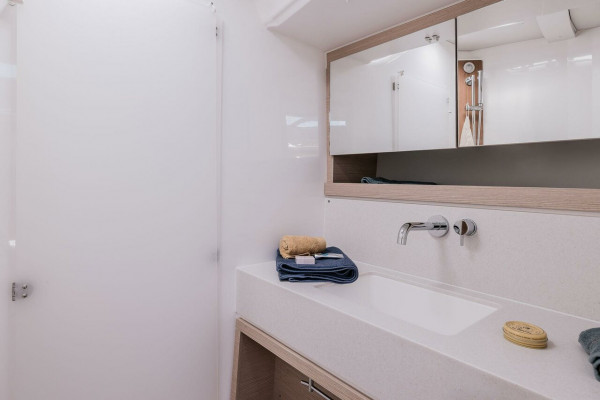 2024
Sa. 30.03.2024 - 07.07
2.370,00 €
1.749,30 €
Sa. 06.04.2024 - 07.07
2.370,00 €
1.749,30 €
Sa. 13.04.2024 - 07.07
2.370,00 €
1.749,30 €
Sa. 20.04.2024 - 07.07
2.370,00 €
1.749,30 €
Sa. 27.04.2024 - 07.07
2.370,00 €
1.749,30 €
Sa. 04.05.2024 - 07.07
3.270,00 €
2.499,00 €
Sa. 11.05.2024 - 07.07
3.270,00 €
2.499,00 €
Sa. 18.05.2024 - 07.07
4.520,00 €
3.540,74 €
Sa. 25.05.2024 - 07.07
5.120,00 €
4.040,54 €
Sa. 01.06.2024 - 07.07
5.120,00 €
4.040,54 €
Sa. 08.06.2024 - 07.07
5.120,00 €
4.040,54 €
Sa. 15.06.2024 - 07.07
5.120,00 €
4.040,54 €
Sa. 22.06.2024 - 07.07
5.570,00 €
4.414,90 €
Sa. 29.06.2024 - 07.07
5.570,00 €
4.414,90 €
Sa. 06.07.2024 - 07.07
5.570,00 €
4.414,90 €
Sa. 13.07.2024 - 07.07
5.570,00 €
4.414,90 €
Sa. 20.07.2024 - 07.07
5.570,00 €
4.414,90 €
Sa. 27.07.2024 - 07.07
5.570,00 €
4.414,90 €
Sa. 03.08.2024 - 07.07
5.570,00 €
4.414,90 €
Sa. 10.08.2024 - 07.07
5.570,00 €
4.414,90 €
Sa. 17.08.2024 - 07.07
5.570,00 €
4.414,90 €
Sa. 24.08.2024 - 07.07
5.570,00 €
4.414,90 €
Sa. 31.08.2024 - 07.07
5.470,00 €
4.331,60 €
Sa. 07.09.2024 - 07.07
5.470,00 €
4.331,60 €
Sa. 14.09.2024 - 07.07
5.120,00 €
4.040,54 €
Sa. 21.09.2024 - 07.07
4.520,00 €
3.540,74 €
Sa. 28.09.2024 - 07.07
3.270,00 €
2.499,00 €
Sa. 05.10.2024 - 07.07
3.270,00 €
2.499,00 €
Sa. 12.10.2024 - 07.07
2.370,00 €
1.749,30 €
Sa. 19.10.2024 - 07.07
2.370,00 €
1.749,30 €
Sa. 26.10.2024 - 07.07
2.370,00 €
1.749,30 €
Ihr verbidlicher Chartervertrag