Hanse 460 - 4 cab. - "Wilson"
Radically innovative, agile and comfortable. Conceived for the first time by French yacht designers Berret-Racoupeau, the yacht combines maximum innovation and traditional Hanseatic values, such as fast cruising and easy sailing, in a consistently modern-sporty look. The result: a yacht that promises skippers pure adrenaline and families an individual stylish home at sea.

Impressive in every detail, overwhelming in its entirety: the Hanse 460 "WILSON" in Rogoznica/ Croatia is more than the perfectly coordinated combination of modern design and innovative technologies. The award-winning Family Cruiser represents the experience and knowledge of the Hanse engineers. They apply their passion for yachting to every Hanse with unsurpassed precision and attention to detail.

The feeling of absolute freedom is the most beautiful extra of theHanse 460 "WILSON" in Rogoznica/ Croatia. Via the integrated
stairs, the sea is only a small step away. Large skylights and thirteen
and thirteen opening deck hatches bring the sun and cool breezes inside, creating a wonderful
a wonderful feel-good atmosphere.

The invitingly wide bathing platform quickly becomes a favorite spot. Be it for cooling off in the sea or for a sundowner.

The Hanse 460 was voted "European Yacht of the Year 2022"!!!
Two helmsman seats, Teak on the helmsman seats, GRP steering wheels, Lewmar electric halyard winches, 2. chartplotter 9", Genoa machines, Lazy-Bag and Lazy-Jack, Wetbar with grill and sink, additional refrigerator, Solar panel, Heating, Footrests for helmsman, Centre cleats, Electric anchor winch 1000 W with circuit breaker and remote control, hatches for both aft cabins, Shower in cockpit (hot/cold water), Composite bowsprit with integrated anchor and forestay fitting, Stainless steel cockpit tables with teak tops, bow and stern pulpits, Covered halyards into cockpit, Bathing platform, teak on cockpit floor + cockpit benches + bathing platform, Floor lighting in cockpit + companionway + saloon, 2 fans for superstructure hatches, Indirect lighting in saloon + cabins, LED ceiling lighting in saloon and cabins (dimmable) Scenario lighting system - touch screen controller and dimmer in saloon and forward cabin forward cabin, Cockpit upholstery, Roller blind set with flyscreen for deck hatches, roller blinds for hull windows, Pleated blinds for side cabin skylights, LED flat screen TV in saloon with TV lift system in saloon
Basic informations
Name
Wilson
Manufacturer
Hanse Yachts
Model
Hanse 460 - 4 cab.
Build year
2023
Cabins
4
Berths
8
Toilets
2
Max. passengers
9
Equipment
Steering
2 Steering Wheels
Main sail
full batten
Headsail
furling/roll
Technical data
Length
14,60 m
Beam
4,79 m
Draft
2,25 m
Weight
12.600,00 kg
Engine
80,00 hp
Fuel tank
210,00 l
Water tank
450,00 l
Navigation
GPS chart plotter - cockpit
Navigation (Nautical) charts and nautical guide
Navigation/position Lights
Wind/speed/depth instruments
Deck
Cockpit/stern, outside shower
Safety
Automatic Inflatable Life Jacket
Life belts (Safety harness)
Galley
Kitchen utensils (Galley equipment, cutlery)
Other
Impeller, V-belt, oilfilter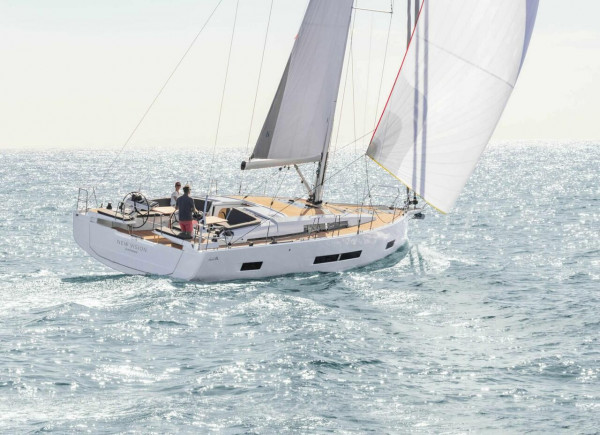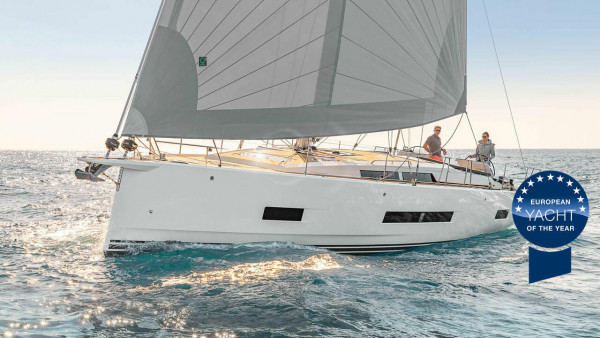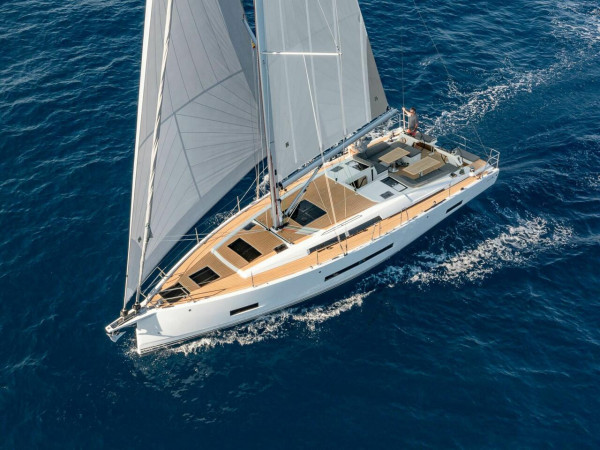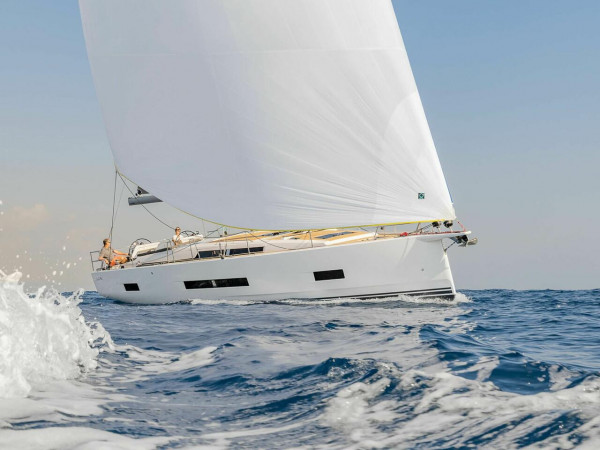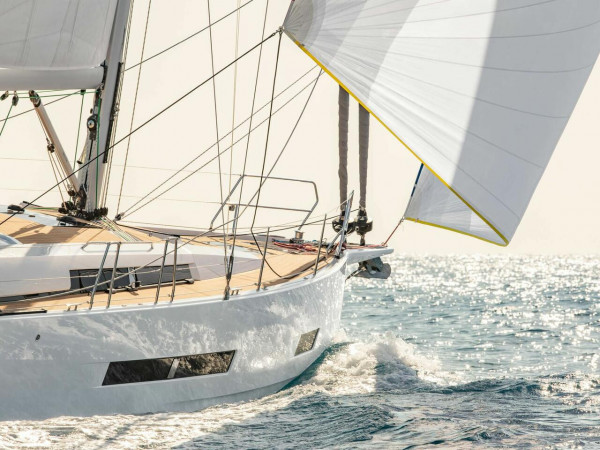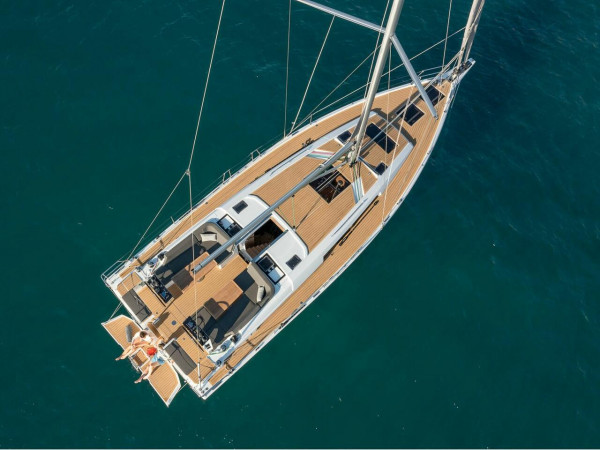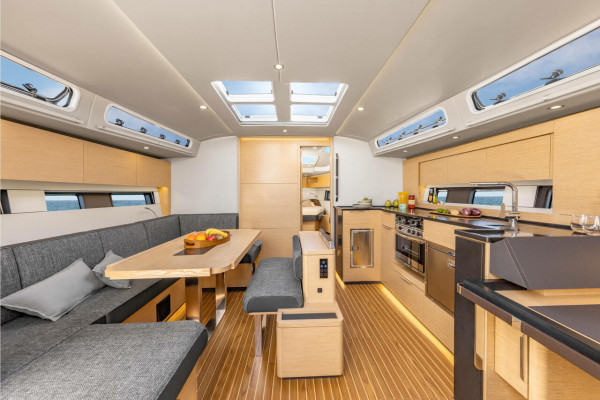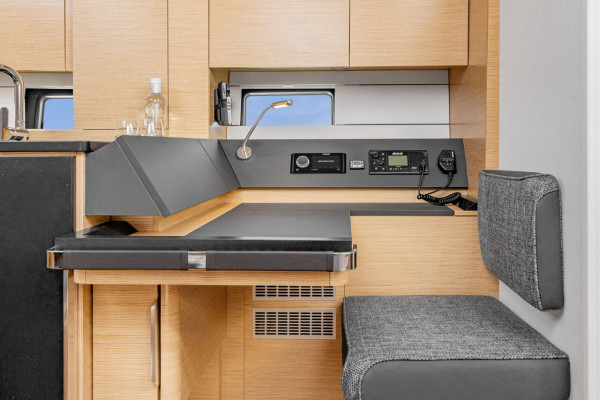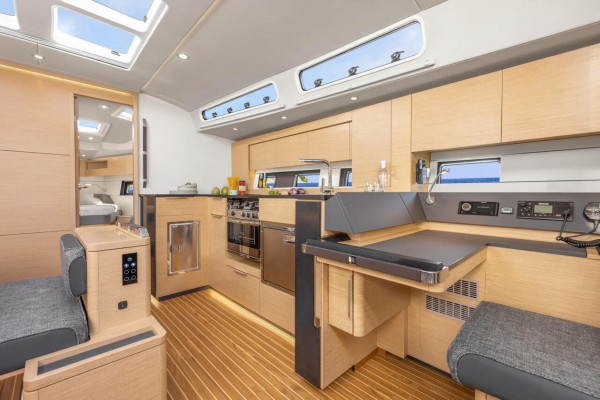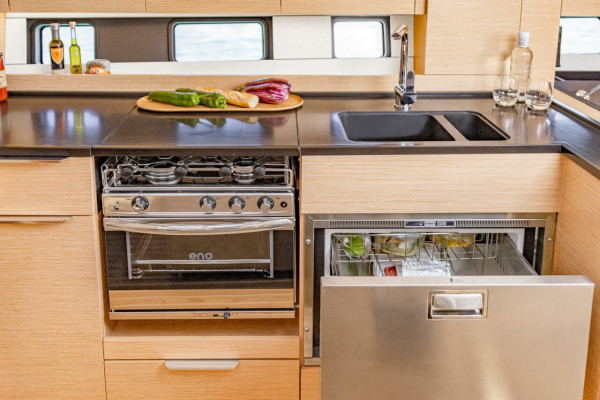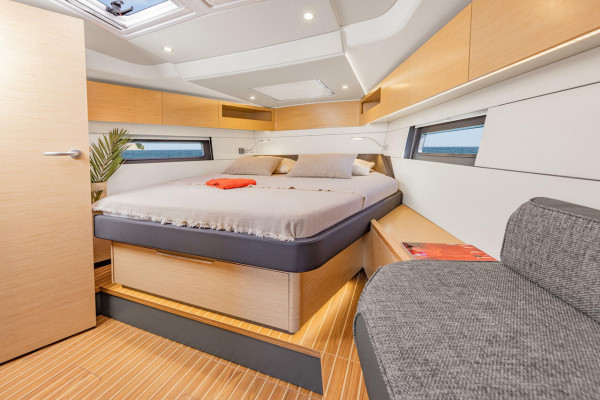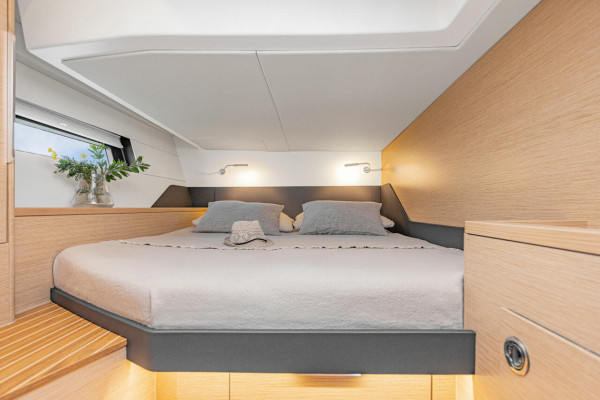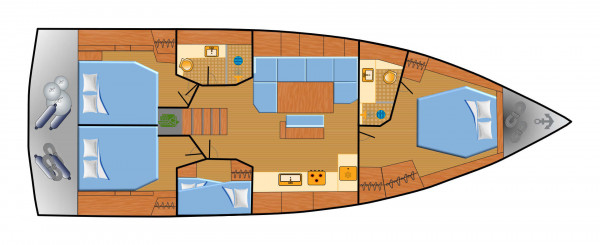 2024
Sa. 30.03.2024 - 07.07
2.420,00 €
1.791,44 €
Sa. 06.04.2024 - 07.07
2.420,00 €
1.791,44 €
Sa. 13.04.2024 - 07.07
2.420,00 €
1.791,44 €
Sa. 20.04.2024 - 07.07
2.420,00 €
1.791,44 €
Sa. 27.04.2024 - 07.07
2.420,00 €
1.791,44 €
Sa. 04.05.2024 - 07.07
3.570,00 €
2.748,90 €
Sa. 11.05.2024 - 07.07
3.570,00 €
2.748,90 €
Sa. 18.05.2024 - 07.07
4.720,00 €
3.707,34 €
Sa. 25.05.2024 - 07.07
5.320,00 €
4.207,14 €
Sa. 01.06.2024 - 07.07
5.320,00 €
4.207,14 €
Sa. 08.06.2024 - 07.07
5.320,00 €
4.207,14 €
Sa. 15.06.2024 - 07.07
5.320,00 €
4.207,14 €
Sa. 22.06.2024 - 07.07
6.070,00 €
4.831,40 €
Sa. 29.06.2024 - 07.07
6.070,00 €
4.831,40 €
Sa. 06.07.2024 - 07.07
6.070,00 €
4.831,40 €
Sa. 13.07.2024 - 07.07
6.070,00 €
4.831,40 €
Sa. 20.07.2024 - 07.07
6.070,00 €
4.831,40 €
Sa. 27.07.2024 - 07.07
6.070,00 €
4.831,40 €
Sa. 03.08.2024 - 07.07
6.070,00 €
4.831,40 €
Sa. 10.08.2024 - 07.07
6.070,00 €
4.831,40 €
Sa. 17.08.2024 - 07.07
6.070,00 €
4.831,40 €
Sa. 24.08.2024 - 07.07
6.070,00 €
4.831,40 €
Sa. 31.08.2024 - 07.07
5.670,00 €
4.498,20 €
Sa. 07.09.2024 - 07.07
5.670,00 €
4.498,20 €
Sa. 14.09.2024 - 07.07
5.320,00 €
4.207,14 €
Sa. 21.09.2024 - 07.07
4.720,00 €
3.707,34 €
Sa. 28.09.2024 - 07.07
3.570,00 €
2.748,90 €
Sa. 05.10.2024 - 07.07
3.570,00 €
2.748,90 €
Sa. 12.10.2024 - 07.07
2.420,00 €
1.791,44 €
Sa. 19.10.2024 - 07.07
2.420,00 €
1.791,44 €
Sa. 26.10.2024 - 07.07
2.420,00 €
1.791,44 €
Ihr verbidlicher Chartervertrag